My childhood friend Brittany recently moved back to our hometown, and moved into a beautiful apartment, built within her family's house. Leaving the city behind, Brittany and her husband Kyle, came back to the burbs with two very special additions--identical twin girls! So when they asked for my help pulling their main living space together, I knew I had to be efficient and practical--keeping in mind that two babies bring with them a lot of stuff.
Keeping in mind a modest budget for this new family of four, we concentrated on bringing in attractive storage solutions, and rustic pieces that could be "lived in" without worry of dings and scrapes. One of my favourite spots in the room, is the dining room--A vintage table and bench from a local antique store, and repurposed chairs make the space feel homey and lived in.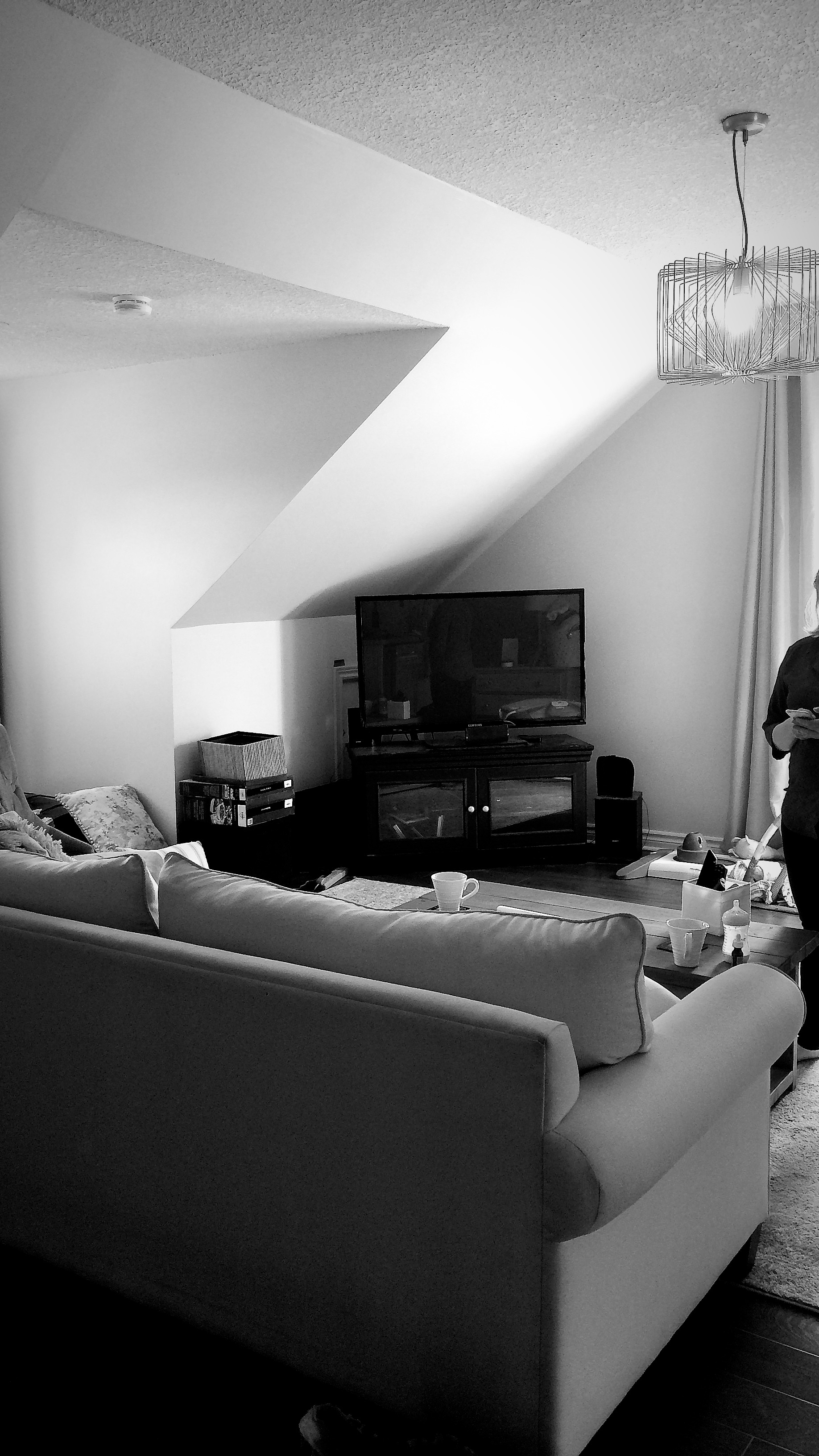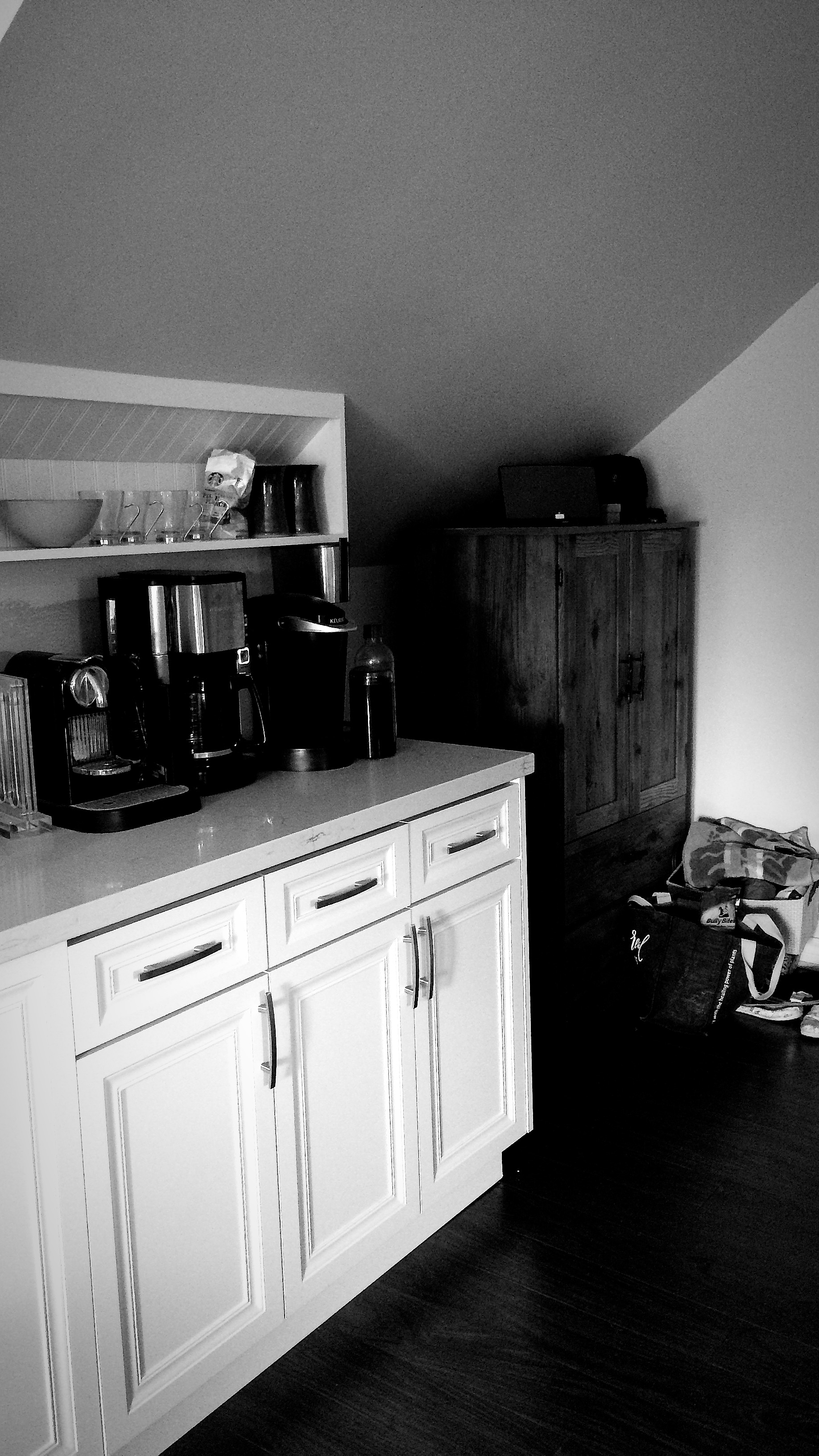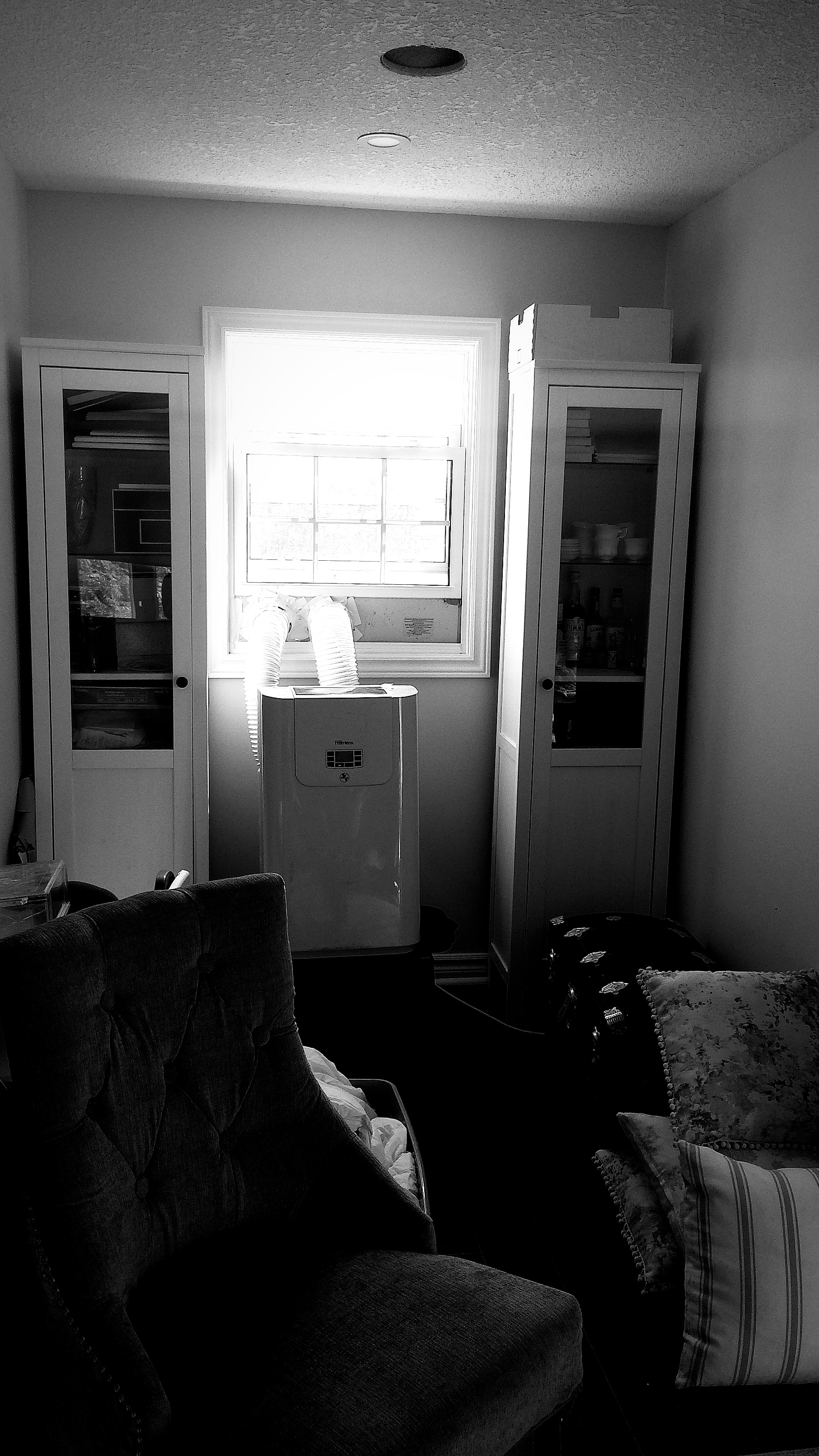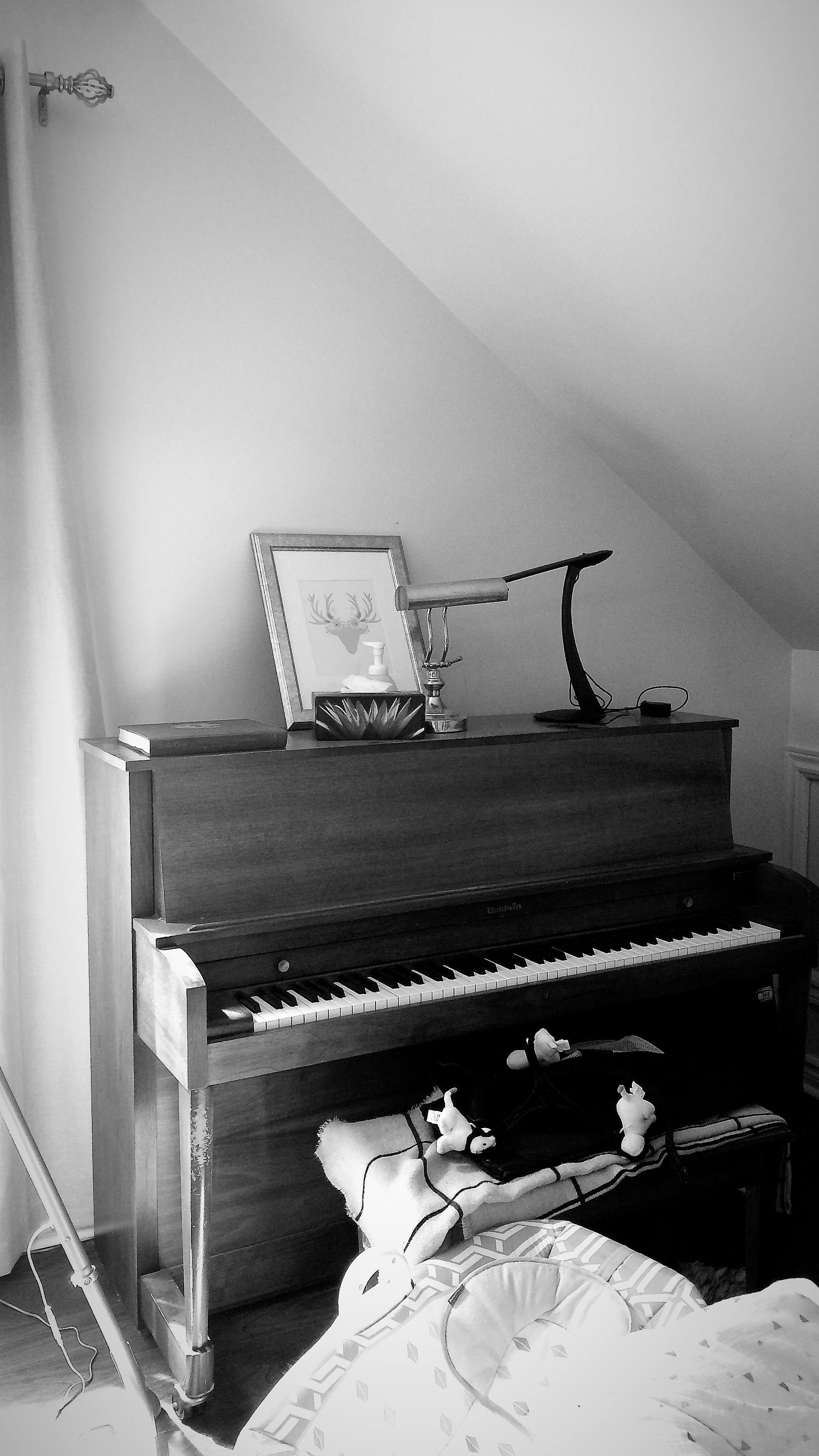 Brining Brittany's vision of a rustic, yet glamorous space to reality, was a fun challenge. The muted pastel shades, and hits of vintage help create a more timeless feel, and really suit Brittany's classic feminine style. The hard finishes in the woods, metals and stone help bring in a masculine influence, balancing out the home. The final touch was a crafted wreath, to inspire them for their Christmas decor. Real greenery, snow flocking and a sparkly pink ribbon, really elevates this inexpensive faux wreath.